Main Campground
Within the grounds of the main lodge this has lighting and a water supply. (There is also nightime security so therefore it is suitable for younger student groups.)
The campground has a facilities block with 6 toilets + 6 shower cubicles and a courtyard area meeting area with 3 washstands. There is also a large sink area for washing of pots/pans etc. and adjacent to the facilities block there are 2 x 3 bed bunk rooms with a private kitchen area and ensuite bathrooms and a 4 bed guides bunk room with bathroom.
Wilderness Camp
This is situated at the foot of Doi Mot Deng 1/2km West of the Wild lodges and is a free camp area with a single unlit utility block. Water here is via 20 litre tanks, pre dropped.
Both sites offer direct access into Khao Yai national park and there are a number of trail loops of varying length that can be guided directly from the lodge.
Using these facilities and The Wild Lodge services we are able to offer a number of camping options according to your requirements.
Equipment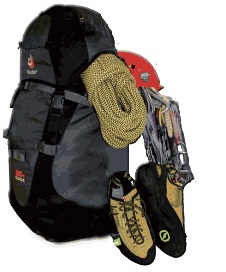 We can offer hire of a full range of camping and cooking equipment available for those wishing to conduct outdoor expeditions of their own or cater for themselves from a tent.