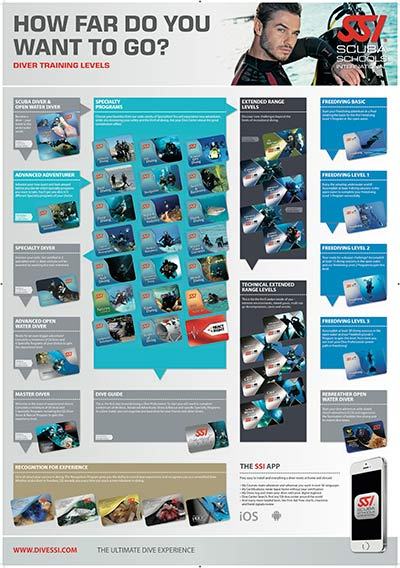 OPEN WATER DIVER
Becoming an SSI Open Water Diver is the best way to start your scuba adventure due to worldwide recognition! With personalized training and taking enough time, we make sure you are truly comfortable under water with the skills and equipment you will use. In general, an Open Water Diver course consists of 3 parts: Academics, Pool Training and Open Water Sessions.
ACADEMICS: The SSI Training Materials and Online Training program are designed so that you can learn the academics at your own pace when it is convenient for you. You can complete the academics online when you sign up for SSI's Online Training program, and then attend review sessions at your favorite SSI Dive Center.
POOL TRAINING: For your pool and open water training your instructor will fit you to your scuba equipment so you will become comfortable in your "second skin".
OPEN WATER SESSIONS: You will complete at least 4 open water dives and have the chance to experience everything you learned in the pool hands-on. After successful completion of your open water training dives you will become a Certified Diver. The SSI Open Water Diver certification is recognized worldwide so your diving experiences will be limitless.
SSI SPECIALTY COURSE: DIVER STRESS & RESCUE
"Be prepared for those unexpected emergencies."
Stress is a major contributor to rescue situations and diving accidents. Through this course you will learn accident prevention, as well as how to handle problem situations if they occur.
The program is about avoiding, recognizing and solving problems on the surface and underwater.
The course runs two - four days in which you will participate in academic and in-water sessions in the pool and in the open water. As a prerequisite for certification you need to have a valid CPR, First Aid & Oxygen Provider certificate.
Course Content:
What Is Stress?
Stress In Diving:Causes And Prevention
Detecting And Dealing With Stress
Accident Management
Skills Needed To Deal With Panic And Rescues
Conditions That Complicate Rescues
The primary goal of any SSI Specialty course is to teach you important skills in a fun environment. All courses are taught using home study, short academic sessions, and in-water training.
DIVE PROFESSIONAL CAREER PATHWAY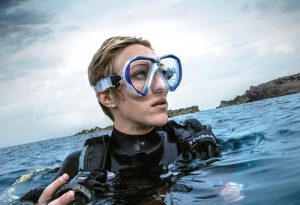 Since 1970, SSI has been a leader in professional education. The SSI Dive Guide program is a simple way for divers who want to be more involved but aren't ready to take on the responsibility or the commitment of becoming an SSI Instructor. The Dive Guide program is the starting point for the Dive Professional adventure.
Completing the Science of Diving specialty is the next step to becoming a dive professional and upgrading to Divemaster. Science of Diving addresses all the areas of diving knowledge in a detailed and comprehensive manner:
Physics, Physiology, Decompression Theory, Aquatic Environment and Diving Equipment.
This knowledge is the basis for a successful career as an SSI Dive Professional.
As soon as you have completed Dive Guide, and the Science of Diving programs, you will be awarded with the SSI Divemaster rating. You are then on your way to becoming an SSI Dive Control Specialist.
Devoted Dive Professionals motivated to share their love of recreational diving will find the SSI Dive Control Specialist program very fitting and flexible. It allows you to teach in both the classroom and pool under indirect supervision of an instructor, giving you the basis and necessary experience to become an SSI Open Water Instructor. Your gained practical knowledge will be the cornerstone for your professional career and ensures the safety and fun of your future students.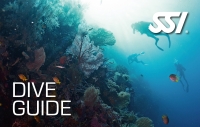 DIVE GUIDE (DG) This program is using practical application and background information. The goal is to create well-prepared, versatile and marketable Dive Professionals. SSI Dive Guides can lead and guide certified divers. Additionally, after passing the Snorkeling Instructor program, a Dive Guide can teach and issue Snorkeling certifications.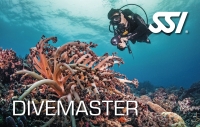 DIVEMASTER (DM) Dive Guide plus the Science of Diving program equals Divemaster. Divemasters can assist SSI Instructors with pool/confined water and open water training under the direct supervision of an SSI Instructor. This brings valued experience for all future diving carriers!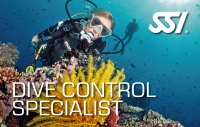 DIVE CONTROL SPECIALIST (DCS) Enroll in a Dive Control Specialist program or enter the program as a Divemaster from any approved agency. After you are certified you can teach Scuba Skills Update, Snorkeling and Try Scuba (pool only) and you can even upgrade Training Specialist - a further step at your career ladder.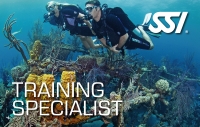 TRAINING SPECIALIST (TS) A Dive Control Specialist can become a Training Specialist and teach certain SSI specialties by simply purchasing the training materials and co-teaching that Specialty with an SSI Instructor. These SSI Specialty programs include: Boat Diving, Digital Underwater Photography, Navigation, Perfect Buoyancy, and many more.
INSTRUCTOR CAREER PATHWAY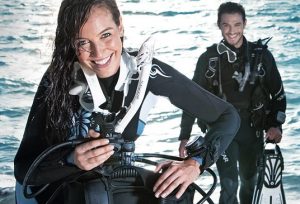 From the time man had the urge to explore the underwater world, the pleasures were denied to the vast majority until scuba training and equipment were developed in its present form. Now that diving is accessible to anyone, there is a high demand for people who have a passion for diving and want to share that experience with others.
For SSI, the most important step in a Dive Professional´s career is becoming a person who can train new divers – the SSI Open Water Instructor.
The Open Water Instructor´s mission is to inspire and influence beginners to grow in their diving experiences with the goal of making them committed divers. The goal of the Instructor Training Course (ITC) is to increase your retail business and industry knowledge, expand your teaching skills and add professional presentation/sales experience through modern workshops and practical applications. It is an opportunity to learn how to deliver "The Ultimate Dive Experience."
The SSI Instructor Training Course is a unique program that has stood the test of time. In order to stay competitive in today's diving industry, the program has been updated to ensure that all Dive Professionals are equipped with the latest retail business training and industry knowledge. A newly certified SSI Open Water Instructor can be absolutely sure to have all necessary skills and knowledge to work successfully.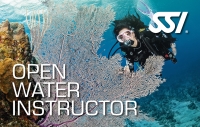 OPEN WATER INSTRUCTOR (OWI) After achieving the Dive Control Specialist rating, you enroll in the Instructor Training Course. On successful completion you can attend an Instructor Evaluation. Passing earns you the Open Water Instructor. You can teach and issue certifications for Open Water Diver, Advanced Adventurer and other programs.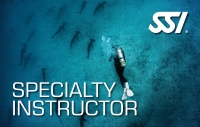 SPECIALTY INSTRUCTOR (SPI) After your Open Water Instructor, you can start working towards Specialty Instructor. You can qualify by attending Specialty Instructor Seminars or co-teaching Specialty Programs with a qualified instructor. If you already hold Specialties as a Training Specialist, they will be automatically upgraded to Specialty Instructor.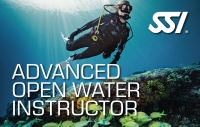 ADVANCED OPEN WATER INSTRUCTOR (AOWI) Simply qualify for a total of four Specialty Instructor ratings, issue 15 Specialty certifications and you automatically upgrade to the Advanced Open Water Instructor. You are now qualified to teach the Snorkel Instructor program, plus any other Specialties you are qualified to teach.
DIVEMASTER INSTRUCTOR (DMI) As Advanced Open Water Instructor you are eligible to become a Divemaster Instructor. This is an important step in the continuation of your Dive Professional career! As a Divemaster Instructor you are qualified to issue Science of Diving, Dive Guide and Divemaster certifications.