Campground
To maximise space the site was designed with 5 raised platforms to provide elevated camping. Although smaller than other lodges there is still sufficient space to accommodate 60+ campers. Both Safari style bivouacs and expedition tents fit comfortably.
A small perennial spring creek runs adjacent to the grounds giving an organically soothing ambience to the night air.
Camp Amenities
A facilities block with 4 toilets and 4 showers utilize the gravity flush/wash system to minimise water waste. Where as your home shower would use up to 17 gallons of water this system typically requires only 2 gallons. All waste is stored in under ground tanks to prevent contamination of the surrounding environment.
There is no mains electricity available at this site. Battery packs charged by solar panels provide charging facilities and nighttime lighting around the camp.
Equipment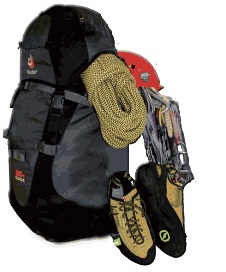 We can offer hire of a full range of camping and cooking equipment available for those wishing to conduct outdoor expeditions of their own or cater for themselves from a tent.